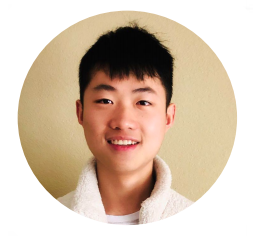 Hi, I am Zikui Cai, a Ph.D. candidate in Electrical and Computer Engineering at UC Riverside, advised by professor M. Salman Asif. I was born and raised in the "River City" of China - Wuhan, and I completed my B.S. in Automation at Wuhan University of Technology.

My research interests broadly span the area of computer vision, computational imaging, and adversarial machine learning. I am currently focusing on exposing the vulnerabilities and improving the robustness of machine learning models.

In the past, I was fortunate to have interned at UII America (Summer 2022 in Cambridge, MA), working closely with Benjamin Planche and Ziyan Wu; and at PARC (Summer 2021 in Palo Alto, CA) working with Shantanu Rane.
News:
[May 2023] Acknowledged as CVPR 2023 Outstanding Reviewer.
[May 2023] Recognized as Outstanding Teaching Assistant by ECE Graduate Division for 2023.
[Apr. 2023] Received Dissertation Year Program Fellowship 2023/2024.
[Feb. 2023] One paper accepted to CVPR 2023 @ Vancouver.
[Feb. 2023] Received HEERF Dissertation Year Program Award 2022/2023.
[Oct. 2022] Received Scholar Award from NeurIPS 2022 @ New Orleans, Nov.27 - Dec.4.
[Jun. 2022] Presenting a paper at CVPR 2022 @ New Orleans.